~Virtual Newspaper for an Aquatic World~
Asian Carp Observed 20 Miles Farther Upstream on Mississippi River Than Previously
Silver carp
Minnesota Department of Natural Resources scientists have observed the carcass of a silver carp on a concrete abutment just below Mississippi River Lock and Dam 5. The silver carp sighting was about 20 miles farther upstream than the previously northernmost instance of the species, indicating that invasive Asian carp continue to move upriver. The finding of the carcass on the lock and dam abutment also supports the contention by some that carp may be attempting to leap physical barriers on their movement northward. To read more details, see a news article, below (under "Biodiversity, Wildlife and Invasives") and this
earlier blog posting
on the finding.
Notable @UpperMiss Twitter Postings for the Week
Water Quality -
Climate and Weather -
Drought Monitor Map
(click to enlarge)
here as a stand-alone calendar
)
Last Word
-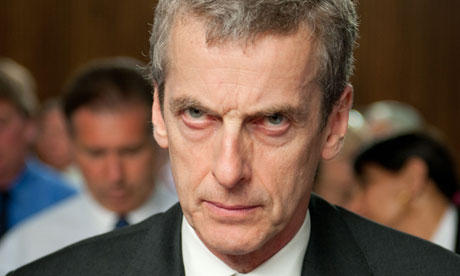 Omnishambles was one of the more printable terms used
by Peter Capaldi as Malcolm Tucker in "The Thick of It"
This week's "Last Word" is a new one that - given recent history - may be in vogue over the coming months in the halls of government: "
omnishambles
." The word, originally coined by the writers of the political television satire "The Thick of It," is
among the new words added this month
to the
Oxford Dictionaries online
, and was voted the word of the year by the Oxford English Dictionary in 2012. It means, "a situation that has been comprehensively mismanaged, characterised by a string of blunders and miscalculations."