~Virtual Newspaper for an Aquatic World~
Up Next
Congressional members will be in recess next week, but look for some significant Mississippi River Basin-related legislative activity to happen in the two weeks following their return to Capitol Hill. The Senate is expected to begin debate on the
Water Resources Development Act that passed out of its Environment and Public Works Committee
as soon as members return from next week's recess, according to Senate Majority Leader Harry Reid (D-NV). Reid also has committed to completing work on a Senate version of the Farm Bill in May. On the House side, Agriculture Committee Chair Frank Lucas (R-OK) has said that "May 15 is a go" for his Committee's markup of the Farm Bill (see article links, below).
Flooding
Instead of linking below (under "Water Resource Management") to the very many news articles published this past week on Mississippi River Basin flooding , you can
follow this link to see a news summary
(updated periodically). And for real-time river stage, and flood reporting and forecasting information from the National Weather Service, check out these on-line resources: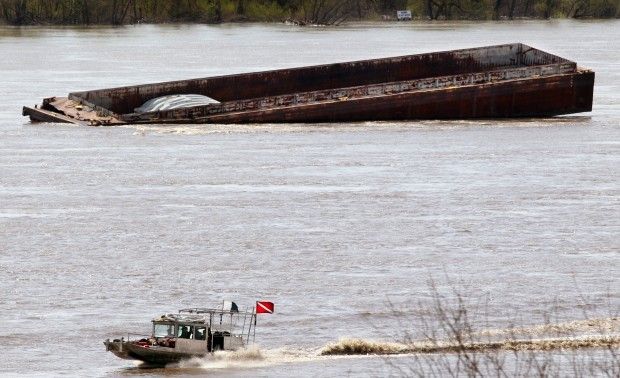 Notable @UpperMiss Twitter Postings for the Week
Water Quality -
Click to enlarge
Blog page
and
here as a stand-alone calendar
Last Words
-
"
Without sounding braggadocios, I'm indispensable in this effort to secure for Louisiana a significant and reliable string of revenue to save our coast
." - U.S. Senator Mary Landrieu (D-LA) in an
interview reported by the NOLA Media Group
.
"The graveyards are full of indispensable men." -
often attributed to the French general Charles de Gaulle