~Virtual Newspaper for an Aquatic World~
This Week and Next
Formal activity regarding the farm bill floundered this past week, as House leaders pondered how to go about addressing the nutrition title that was stripped out of
its version of the bill
but is included in
the Senate version
. According to House Agriculture Committee Chairman Frank Lucas (R-OK), either the House will move to address nutrition legislatively relatively soon, or the chamber will need to decide formally to conference with the Senate, anyway. In a word, the situation is "fluid." And it's "murky." Okay, that's two words, but you get the idea. You can read more under the "Farm Bill" heading, below, and
see the latest farm bill update here
. Elsewhere this week, the House moved two 2014 spending bills in committees that contain restrictive environmental riders and steep cuts to environmental and natural resource programs. But in the end they will mean little, as Congress appears to be headed toward a September budgetary showdown and a likely Continuing Resolution (see, "Federal Budget," below).
Next week should be a fairly lightweight one legislatively on Capitol Hill, with only a few oversight and public lands and parks hearings scheduled (see our
Mississippi Basin-related listing here
). Many eyes will be firmly fixed on the August calendar and the upcoming
five-week Congressional recess
(officially beginning August 6, but effectively starting August 2).
USGS Briefing Describes How Health of Nation's Streams Is Being Degraded
On July 19, over 80 attendees heard of new U.S. Geological Survey (USGS) findings regarding the ecological health of the Nation's streams during a public briefing at the U.S. Capitol. USGS National Water Quality Assessment (NAWQA) Program and state representatives used the occasion to describe the results and implications of a national assessment on stream health, emphasizing the degradation of the nation's streams that the assessment cataloged, the importance of evaluating various stream health indicator and stress factors, and the implications the study findings have for establishing protection and restoration goals and priorities. To see a recap of the briefing and its highlights, and for other study resources, follow
this link to the study web page
, and visit
this briefing summary article
.
Notable
@UpperMiss
Twitter Postings for the Week
Water Quality -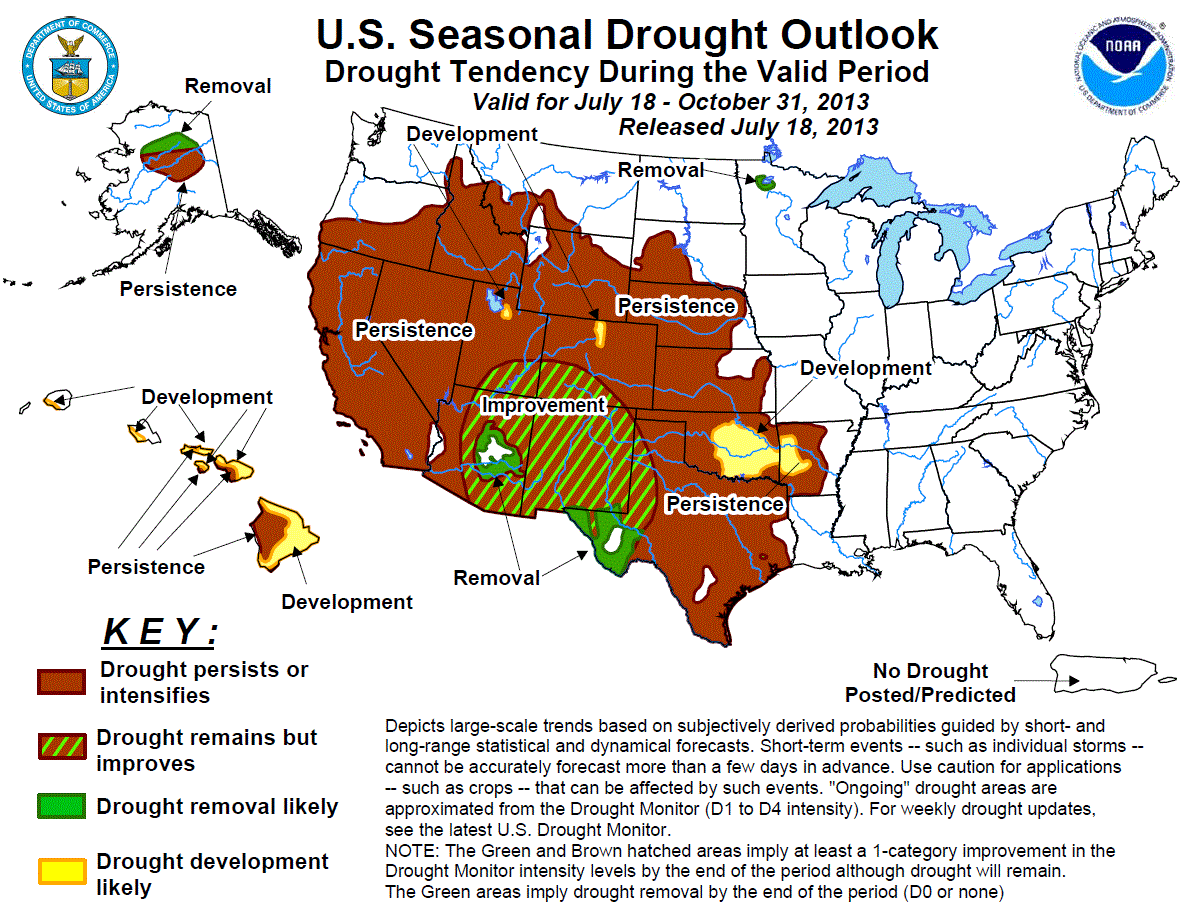 July U.S. Seasonal Drought Outlook
(click to enlarge)
July 23 U.S. Drought Monitor Map
(click to enlarge)
Emerald Ash Borer
here as a stand-alone calendar
)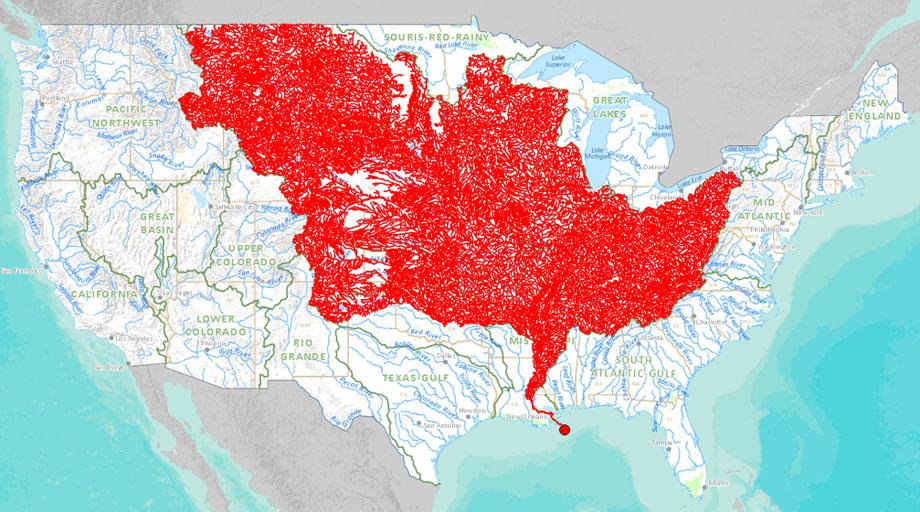 Department of the Interior "Streamer" Mapping Tool
Last Word
- "
We went into battle thinking they were on our side, and we find out they're shooting at us.
" - Rep. Mick Mulvaney (R-SC),
speaking of the conservative think-tank, the Heritage Foundation
, an its advocacy arm (Heritage Action). Mulvaney is a conservative who urged splitting the food stamp programs (or SNAP) into a separate measure from the farm bill in hopes of enacting changes to SNAP. Mulvaney added that Heritage Action's refusal to back the farm bill even after SNAP funding was removed "undermines the credibility of the organization."