~Virtual Newspaper for an Aquatic World~
Conferees Stake Out Positions During Opening Farm Bill Meeting
House-Senate farm bill conference committee talks
officially began on Wednesday, with most of the nearly two and one-half hours of proceedings devoted to opening statements by the
41 conferees
(12 Senators and 29 House Members). The meeting was more ceremonial than substantive, as the conference committee members by-and-large reprised farm bill positions well-known ahead of time. With that initial meeting out of the way, negotiations will quickly move beyond the public view as the committee's four key members - House Agriculture Committee Chair Frank Lucas (R-OK) and Ranking Member Collin Peterson (D-MN), and Senate Agriculture Committee Chair Debbie Stabenow (D-MI) and Ranking Member Thad Cochran (R-MI) - try to hammer out a compromise bill. And although the phrase "common ground" was often heard during Wednesday's meeting, finding that commonly-agreed upon language will be difficult, particularly when it comes to the divisive nutrition title of the bill - the key issue being the extent of cuts to nutritional assistance (Supplemental Nutrition Assistance Program, or "SNAP"). Other competing House and Senate bill issues that were highlighted in the opening meeting included the nature of the farm "safety net" (i.e., crop and income insurance), conservation compliance, target prices, country-of-origin labeling, and limiting states' abilities to regulate agricultural products.
The House is officially recessed for the rest of this week and next. However, it is expected that farm bill conference committee negotiations will continue during that time behind closed doors.
Mississippi River Nitrate Levels Continue to Increase; Signs of Progress in the Illinois and Iowa Rivers
On October 30, the U.S. Geological Survey (USGS) reported that Illinois River nitrate levels
USGS Long-term Nitrate Trends
Monitoring Sites (click to enlarge)
decreased by 21 percent between 2000 and 2010, based on long-term River water quality observations at Valley City, Illinois. Those results marked the first time that substantial, multi-year decreases in nitrate were observed in the Mississippi River Basin since 1980, according to a new National Water-Quality Assessment (NAWQA) Program study. NAWQA evaluated nitrate concentrations and flux from 1980 through 2010 at eight sites in the Mississippi River Basin as part of the study. Nitrate decreases were also noted in the Iowa River during the same time period; although the decline was not as large (10 percent). Similar declines were not widespread in the water basin, however. Study results between 2000 and 2010 reflected consistent increases in nitrate concentrations in the upper Mississippi River (29 percent) and the Missouri River (43 percent), while nitrate concentrations at the Mississippi River outlet with the Gulf of Mexico increased by 12 percent. Additional details and a link to the report can be found at this USGS study web site: "
Nitrate in the Mississippi River and Its Tributaries, 1980–2010: An Update
."
Notable @UpperMiss Twitter Postings for the Week
Water Quality -
Water Resources Development Act
Other Water Resource News
Latest U.S. Drought Monitor Map
(click to enlarge)
Climate and Weather -
here
as a stand-alone calendar)
National Great Rivers Research and
Education Center's mesocosms
Last Word
-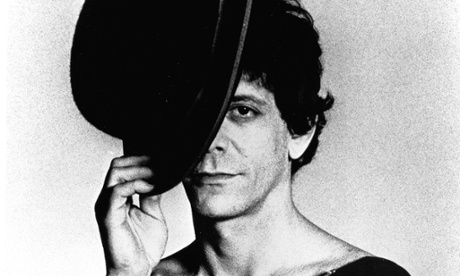 Lou Reed poses for the cover session for his album
"Coney Island Baby" in 1976
"
Oh what a perfect day
." - Lou Reed. "Perfect Day" is a song written by Lou Reed in 1972, originally featured on the album, Transformer. Lou Reed died on Sunday morning in Southampton, New York.
Below is a YouTube video of the version released as a BBC charity single in 1997. The song, recorded by "an astonishing line-up of world class performers," became the UK's number one single for three weeks.
What a perfect day, drink Sangria in the park
Later when it gets dark, we go home
Ooh such a perfect day feed animals in the zoo
Then later a movie, too and then home
It's such a perfect day, I'm glad I spend it with you
Such a perfect day you just keep me hanging on
You just keep me hanging on
Oh such a perfect day, weekenders on our own
It's such fun
Such perfect day you made me forget myself
I thought I was someone else, someone good
Oh, it's such a perfect day, I'm glad I spent it with you
Such a perfect day you just keep me hanging on
You just keep me hanging on
You're going to reap just what you sow
You're going to reap just what you sow
You're going to reap just what you sow
Oh what a perfect day
Oh such a perfect day
Ooh such a perfect day