~Virtual Newspaper for an Aquatic World~
Upcoming in Congress
Congress has returned from its annual summer recess, and currently has only four working days (next Tuesday through Friday)
scheduled
before the end of September; the date that is also the end of (a) the current farm bill extension and (b) the current fiscal year. Now that the Syria military option vote has been set aside, Congress has turned at least some of its attention toward those two looming deadlines. House Majority Leader Eric Cantor has indicated that Congress may need to return to Washington the last week of the month, perhaps including the weekend, to pass legislation that would avoid a government shutdown.
On the farm bill front, there are indications that the House will consider a stand-alone nutrition bill late next week. In the past it has been reported that House Speaker Boehner will appoint House farm bill conference committee members after the nutrition bill vote occurs, even if it is defeated. Those appointments would lead to subsequent conference committee negotiations to resolve House and Senate farm bill differences (see more on the farm bill status and conference process
here
). But passage of any new farm bill (or even a farm bill extension) will almost certainly slip past the end of this month (see more news updates under "Farm Bill," below).
House Republican leaders unveiled their
Continuing Resolution (CR)
on Tuesday to keep the government funded and running beyond September 30, and House leadership has delayed a floor vote on the measure until - they hope - next week, while they line up tenuous conservative support for the measure. As it now stands (subject to changes that might be made to gather more GOP support), the House CR would fund the government at $986.3 billion, slightly below current, post-sequestration levels, and extend government funding through December 15. While the House bill is free of riders or policy changes, riders contained in currently enacted appropriations legislation would carry forward. House Minority Whip Hoyer (D-MD) said House Democrats would not support the GOP bill, saying that the plan to continue the sequester is "totally unacceptable and irresponsible." However, Senate Democrats are more likely to accept the House bill, and move on to address the impending debt limit issue. And speaking of the debt limit, the latest projected cash flow analysis indicates that (absent action by Congress to raise the debt ceiling) the Treasury Department will run short of cash to pay the nation's bills as soon as October 18, although Treasury may be able to creatively stretch available funds into early November.
In addition to the above activity, Congressional committee leaders have scheduled a handful of hearings and bill mark-ups next week that relate to Mississippi River Basin natural resources. One such committee meeting tentatively scheduled is a mark up of the House's draft water resources bill. Those activities are
listed and described here
.
Notable @UpperMiss Twitter Postings for the Week
Water Quality -
Water Resources Development Act
Other Water Resource News
September 10 Drought Monitor Map
(click to enlarge)
New Orleans' Water-Centric Vision
here as a stand-alone calendar
)
Last Words
-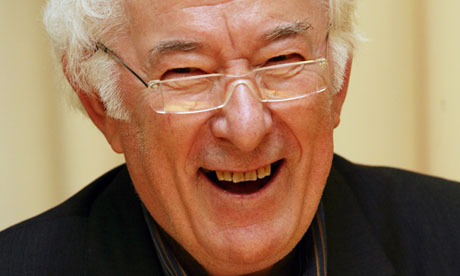 Seamus Heaney
Irish poet and Nobel laureate
"
Noli timere
" - Irish poet and Nobel laureate,
Seamus Heaney's
last words, sent by Heaney as a text to his wife minutes before his death earlier this month. The words are Latin for "do not be afraid."