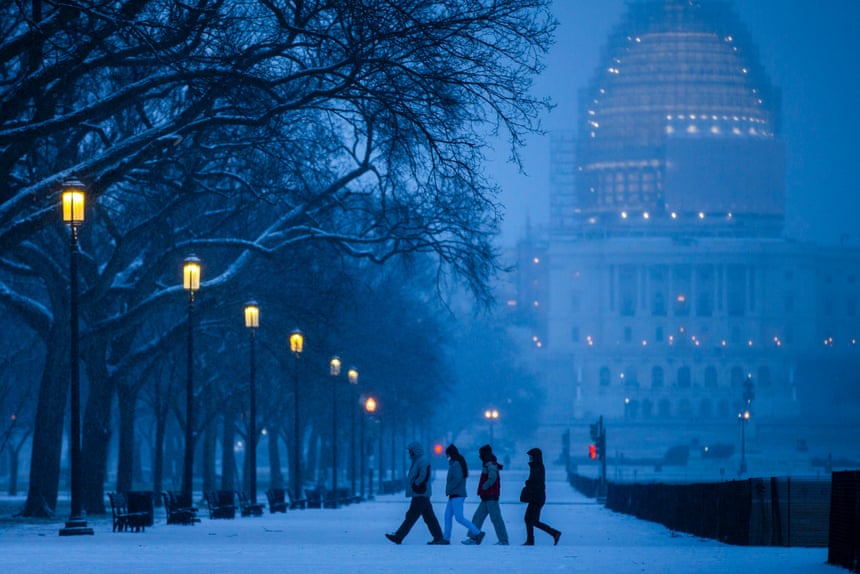 The House returns from its week-long hiatus on Tuesday, and the Senate on Monday, when both chambers will resume committee and floor activities. The House on Tuesday will consider
H.R. 212
, the Drinking Water Protection Act, which would require the U.S. EPA to develop a strategic plan to manage the risks associated with cyanotoxins in drinking water. The Senate on Monday will begin consideration of the 2015
Department of Homeland Security Appropriations Act
, which, in part, would fund the Federal Emergency Management Agency (FEMA) through the end of September. DHS funding is currently set to run out on February 28. The House schedule lists that bill for "possible consideration" this week.
Congressional attention this time of year is typically focused on the development of a Budget Resolution, which would set the fiscal boundaries of any subsequent spending bills drafted by the House and Senate. On Wednesday, the House Budget Committee will hold a "
Members Day
" (details below), providing an opportunity for House Members to express their Fiscal Year 2016 House Budget Resolution needs, requests and questions. This also provides an opportunity for Mississippi River advocates to reach out to their respective House district representatives, asking them to attend the Members Day and back funding levels that match with the advocates' priorities.
Below are the U.S. House and Senate activities currently scheduled for the week that relate to Mississippi River Basin water resources. Links are provided to the relevant committee web pages, and, where appropriate, to pieces of legislation. Many Congressional proceedings are webcast live, and these should be, as well (follow the appropriate link). All times are Eastern.
This page will be updated as warranted.
Tuesday