~Most of the Water News - None of the Spin~
This Week and Next
Cyanobacteria. Binder Lake, Iowa.
August 2006.
The week now ending saw Congress pass a bill approving the construction of the Keystone XL pipeline from Canada, through the Plains states to the Gulf of Mexico. That bill will almost certainly be vetoed by President Obama, marking the first of what could be many vetoes through the remainder of his presidency. On Thursday, the House Energy and Commerce Committee debated and passed the Drinking Water Protection Act, sending the bill on to the full House. That bipartisan bill, introduced largely in response to last summer's Toledo, Ohio drinking water contamination incident, would require the U.S. EPA to develop a strategic plan to manage the risks associated with cyanotoxins in drinking water. Thus far, no companion bill has been introduced in the Senate, so the measure's overall fate remains uncertain. Also this week: the Mississippi River/Gulf of Mexico Watershed Nutrient (Hypoxia) Task Force has given the nation 20 more years to meet the Gulf of Mexico hypoxia reduction target; the Army Corps of Engineers said that civil works projects mean jobs; the Obama Administration said it would finalize its proposed clean water rule by the summer; and proposed state bills in West Virginia and Minnesota would impact water protections. Details on all of this and much more can be found below (or in this readily-edible, one paragraph version: "
What We Learned This Week - 'Slip slidin' away'
").
Congressional lawmakers have next week off for the President's Day holiday (many will be out of town during a scheduled state or district work period). So, no floor or committee activity is scheduled until Tuesday, February 24.
Noteworthy @UpperMiss Twitter Postings for the Week
Water Quality -
Water Resource Management (Floodplains, Dams, Navigation, Wetlands, Flooding, Supplies, etc.) -
Photo: David Grunfeld, The Times-Picayune
Agriculture-
In the Cities -
In the States -
Gulf Coastal Region -
Louisiana's threatened coast is seeing new patches of high ground and exposed land through restoration efforts http://ow.ly/IWWnH
Natural Resources Development -
Federal Budget -
Events -
Information on all past and future events listed here each week can be viewed in the on-line calendar, located above and to the right (and here as a stand-alone calendar)
Association of State Wetland Managers webinar: Playa and Rainwater Basin Wetland

Click to enlarge

Restoration; February 17, 3 PM ET http://ow.ly/ISZkK
CQ Roll Call forum: Future of Advanced Biofuels and the Renewable Fuel Standard; Washington, DC, February 24, 9 AM http://ow.ly/IS6j1
Briefing on USGS Report on Nationwide Groundwater Quality; March 6, 9:00 AM, Washington, DC http://ow.ly/IX7I3
National Groundwater Awareness Week; March 8-14 http://ow.ly/IXDrw
National Ag Day; March 18, 2015 http://ow.ly/IWt1g (Washington, DC events: http://agday.org/media/pr14.php)
Water is topic of University of Nebraska symposium and water law conference, Lincoln's NU College of Law, March 19-20 http://ow.ly/IWTjK
Water Week 2015: National Water Policy Forum, Fly-In and Expo; Washington, DC, April 13-15 http://ow.ly/IS20
Photograph: U.S. Army Corps of
Engineers/St. Louis District
e-Newsletters, Publications, Journals, Multimedia -
Other News -
People and Politics -
Your Moment of Zen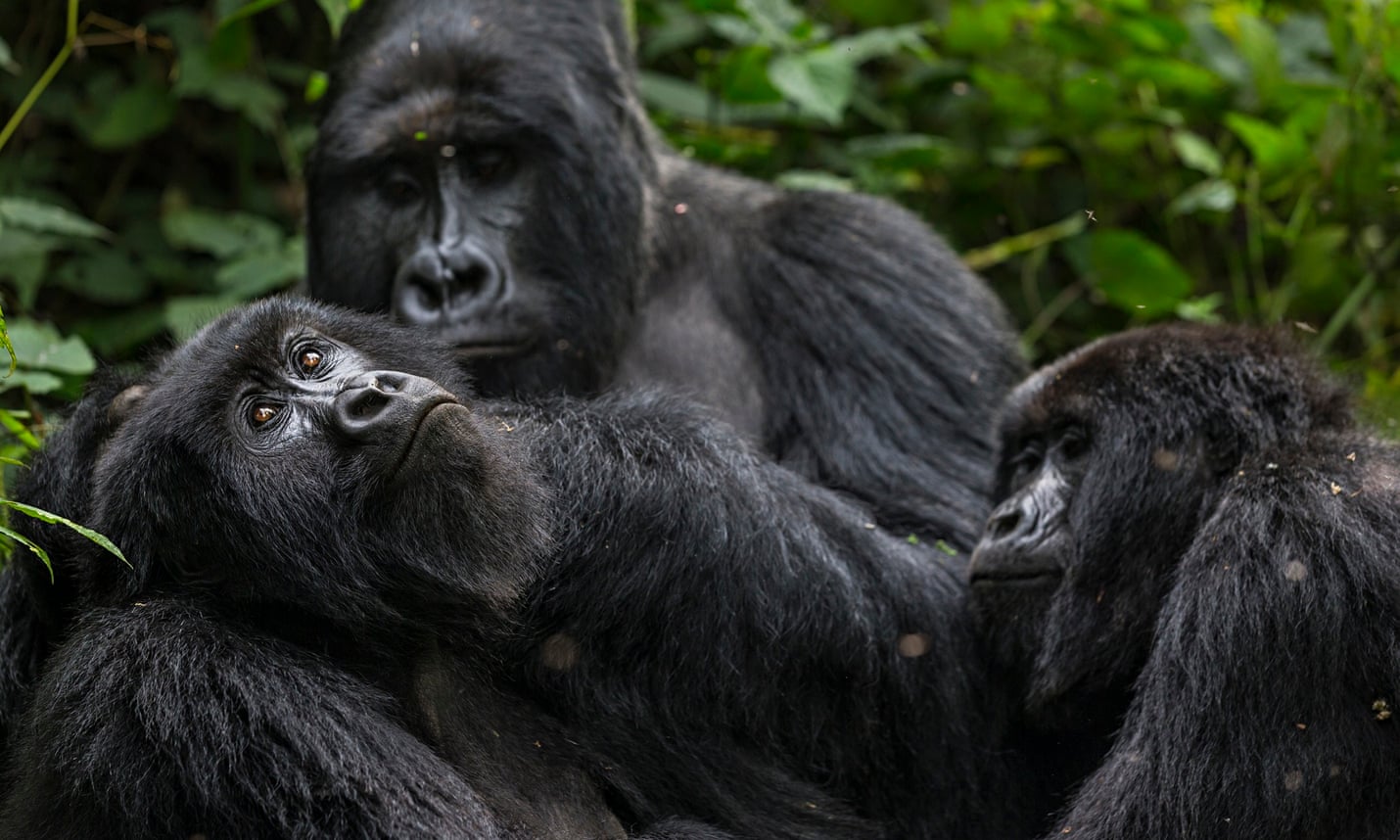 Photograph: Brent Stirton/Getty Images