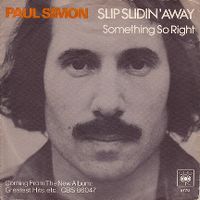 The Department of Agriculture rolled out a "
new MRBI
" - the Mississippi River Basin Healthy Watersheds Initiative's second phase. The Hypoxia Task Force
extended its target date from 2015 until 2035
for shrinking the Gulf of Mexico dead zone by two-thirds. The U.S. House Energy and Commerce Committee passed the
Drinking Water Protection Act
after
considerable discussion
. The Obama Administration looks to
finalize its proposed clean water rule
by the summer. Proposed state bills in West Virginia and Minnesota would, respectively,
weaken water protections
and
require legislative approval
of new water quality regulations. Groups in Tennessee
joined in a lawsuit
to protect Nashville's drinking water source. Memphis, Tennessee will
form a task force
to focus on its water resources. The Midwest is
flooding more frequently
. The Army Corps of Engineers said that money spent on its civil works projects
means jobs
. Alarmed by rapid deforestation, the Minnesota DNR
ordered an environmental review
that will temporarily halt jackpine forest conversions to potato fields. Riverfront
ground was broken
in Baton Rouge for a new $45 million, 33-acre Center for River Studies. Competition between commodity crop farms and industrial
water users
in middle-America is resulting in severe crop income losses. Between 2008 and 2013, corn
used 14 percent more water
from irrigation, while water use for all crops combined declined. Most
small farms are unsustainable
. U.S. farm income is poised to
drop for a third straight year
, while 2015 should see a 15-percent increase in federal payments to producers and landowners. A slowdown in their growth has people wondering if
farmers markets have peaked
? The Iowa Great Lakes may be the next "
hog-confinement battleground
." And last but not least, Brainerd, Minnesota area residents experienced an "
ice quake
" last month.