~Most of the Water News - None of the Spin~
Mississippi River Cities and Towns Initiative Mayors Promote 2015 Policy Priorities
Over two and one-half days this week, a contingent of 18 mayors representing the Mississippi River Cities and Towns Initiative met with Federal agency representatives, business and environmental leaders, and members of Congress to discuss and promote the Initiative's 2015 federal policy agenda
(meeting agenda here
). Each year since 2013, the Initiative has presented lawmakers and Administration representatives its policy platform for the year during an annual Washington, DC meeting. The 2015 four-point policy platform seeks to advance priorities related to trails, byways and bridges; a new USDA "Landscape Resiliency" initiative; restricting coal ash disposal within flood plains; and supporting sustainable River, economic federal spending. More details regarding the 2015 priorities can be
seen here
. And here are overviews of the Mississippi River Cities and Towns Initiative's
2013
and
2014
policy priorities.
This Week and Next
There was more fallout this week surrounding the Des Moines Water Works water quality lawsuit and the Administration-proposed clean water act jurisdiction rule, including a threat to send the rulemaking process back to square one (see below, under "Water Quality").
Also this week, House and Senate Republicans released and then the Budget Committees approved their respective symbolic wish-lists (otherwise known as budget resolutions), proposing to slash federal spending.
Rumored
deep cuts to farm bill programs in the House plan never surfaced in its final resolution. The Senate and House will each consider their resolutions next week. Under the textbook legislative scenario, each chamber will vote on its own budget before resolving differences, merging them and voting on a unified budget plan. That compromise resolution (if passed) would set overall spending levels to guide Senate and House appropriators as they draft spending bills for the upcoming (2016) fiscal year. Congressional leaders are aiming to approve their two resolutions next week before Congress recesses for a two-week spring break. Leaders then hope to have the differences resolved by mid-April to give the appropriations committees their 2016 spending targets.
Also next week, there are several water resource-related Congressional hearings, including yet another "Waters of the United States"-impact hearing, a second of two hearings on the management of coal combustion residuals, a hearing on the implementation of farm bill crop insurance program, and a handful of agency budget priority oversight hearings. To see the full list with links to the committees' hearing web sites, you can visit
this page
.
Noteworthy @UpperMiss Twitter Postings for the Week
Water Quality -
Water Resource Management (Floodplains, Dams, Navigation, Wetlands, Flooding, Supplies, etc.) -
Agriculture -
Climate and Weather -
Karner blue butterfly photo
by John and Karen Hollingsworth, USFWS
Biodiversity, Wildlife and Invasives -
Conservation and food safety groups threaten lawsuit vs. EPA over impacts of pesticide Sivanto on native pollinators http://ow.ly/KqLsH
First comprehensive assessment for continental US finds that nonnative plants are more widely distributed than natives http://ow.ly/KtMkB
University of Maryland research: widely used imidacloprid insecticide tied to honeybee deaths isn't sole cause of fatalities http://ow.ly/KwX23
In the States-
In the Cities -
Mississippi River Cities and Towns Initiative mayors in Washington, DC to promote 2016 Federal policy priorities http://ow.ly/KxcBK
Eldon, Missouri to receive free place-based sustainability technical assistance for trail project under EPA program http://ow.ly/KiIZn
From NOAA Gulf Coast Report
Gulf Coastal Region-
House Democrats quietly back President's proposal to divert billions in future offshore oil and gas dollars from Gulf Coast states http://ow.ly/KulCU
NOAA releases series of reports detailing changes in land cover across U.S. from 1996 to 2010 http://ow.ly/Ky0MV including Gulf of Mexico Coastal Area http://ow.ly/Ky0VY
Forestry -
Resource Development -
Federal Budget -
Events -
Information on all past and future events listed here each week can be viewed in the on-line calendar, located above and to the right (and here as a stand-alone calendar)
Mississippi River Commission schedules annual high-water inspection trip for March 23-27, four stops from New Madrid, Missouri to Baton Rouge, Louisiana http://ow.ly/KrS0m
Security and Sustainability Forum Webinar: The Mississippi River: Is Sustainable Infrastructure a Watershed Solution; March 25; 12 PM EDT http://ow.ly/KkilM
St. Croix River Association March and April events listing http://ow.ly/KxQ7Z
e-Newsletters, Publications, Journals, Multimedia -
Other news-
Politics and People-
Illinois Rep. Aaron Schock (R-IL-18) to resign at end of March, following new questions about expense reimbursements http://ow.ly/KtJl0
Special election will be held to replace resigning Illinois Rep. Aaron Schock http://ow.ly/KtYZC
Your Moment of Zen -
Detail from Echinus-Diadema 2009. ©Philip Taafe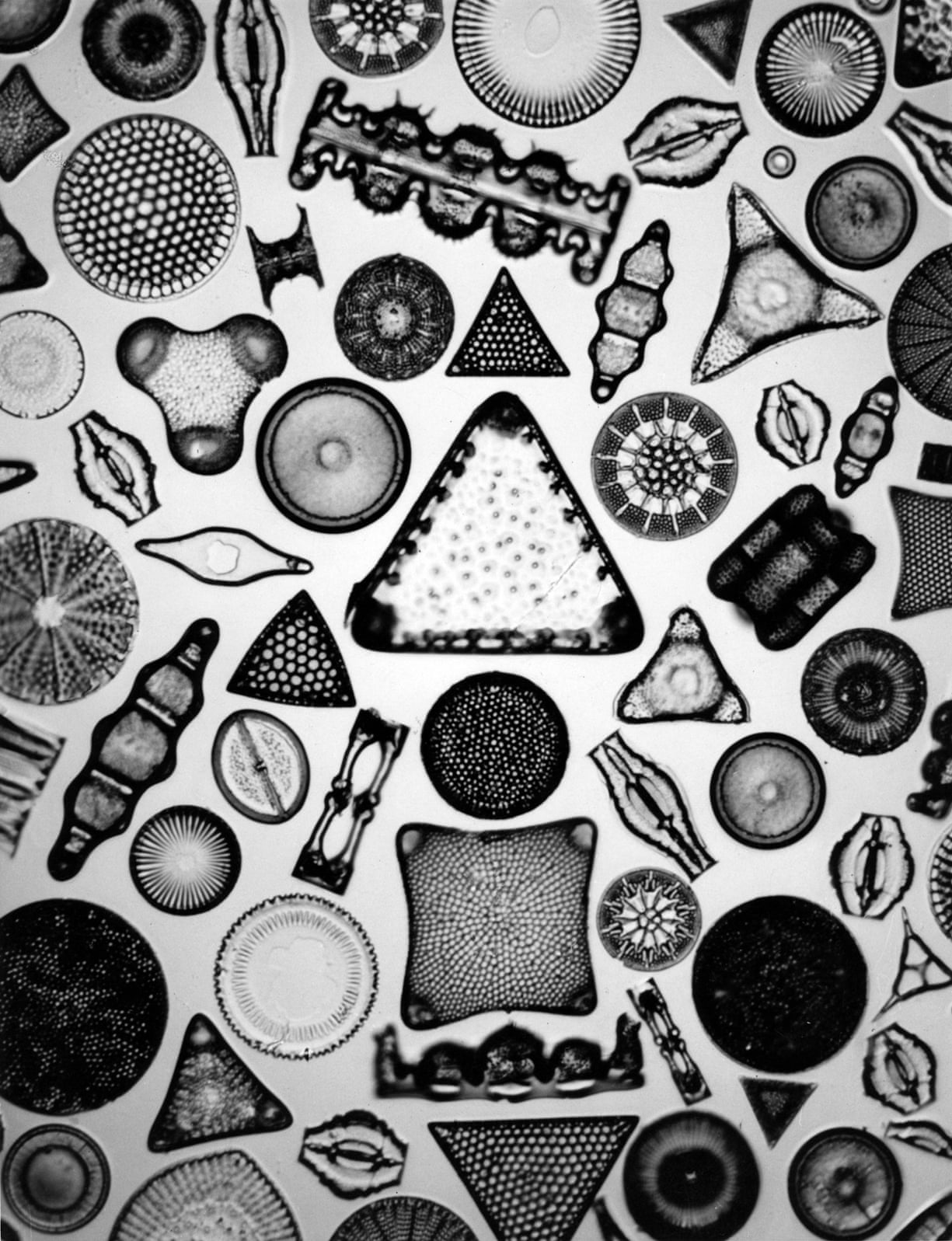 Photograph: Carl-Strüwe Archive