~Virtual Newspaper for an Aquatic World~
This Week and Next
Here is a link
to "What We Learned This Week," a weekly Mississippi River Basin one-paragraph summary of the week gone by (for those who don't particularly want to wade into the details, below). The next seven days offer a pair of tantalizingly water-relevant Congressional hearings in Washington, DC:
one in the Senate
, concerning the next steps in Farm Bill implementation, and
one in the House
relating to the U.S. Environmental Protection Agency's proposal to clarify the jurisdictional scope of the Clean Water Act (please note a related, May 13, informational webinar on that topic under the "Events" heading, below). A list of all of next week's water resource related Congressional activities (tantalizing and not)
can be viewed here
.
Noteworthy @UpperMiss Twitter Postings for the Week
Water Quality -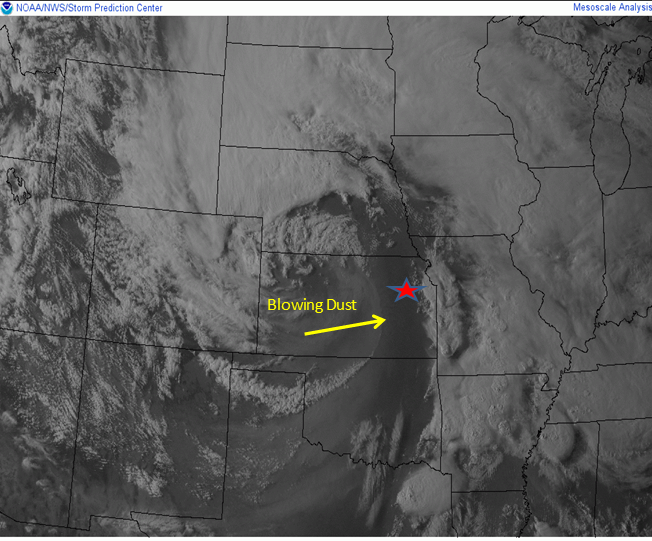 NWS Topeka, Kansas satellite image
(click to enlarge)
NOAA National Weather Service flood prediction maps
here as a stand-alone calendar
)
Last Word
-
"
Nullius in verba
" -
The Royal Society's
motto, which roughly translates as "take nobody's word for it." The motto is an expression of the determination of the 352-year-old UK society's members to withstand the domination of authority and to verify all statements by an appeal to facts determined by scientific inquiry.