~Virtual Newspaper for an Aquatic World~
This Week and Next
This past week saw a massive water resources bill signed into law by President Obama - the Water
June 10 Water Resources Reform and Development Act
Signature Ceremony
Resources Reform and Development Act; a bill authorizing numerous Mississippi River Basin construction and restoration projects, and studies (for a summary of those Basin projects,
see here
). In addition to that water bill being put to rest, several new water-related bills were introduced during the week (details below) and a rider was attached to House spending bill that would
effectively block
implementation of an Obama Administration-proposed rule clarifying Clean Water Act jurisdiction; a rule for which the EPA and Army Corps found
little support
during a House Transportation and Infrastructure Committee hearing on Wednesday. Next week looks to be a fairly busy week legislatively in the U.S. Congress, with the Senate poised to consider a combined package of three 2015 spending bills, and several hearings and meetings on the calendar that relate to the River Basin's water resources. For a one-paragraph summary of the week gone by, you can read "
What We Learned This Week - Water Divides; Seersucker Unite
s." And here is an overview of
what to expect next week
.
Noteworthy @UpperMiss Twitter Postings for the Week
Water Quality -
here as a stand-alone calendar
)
Last Word
-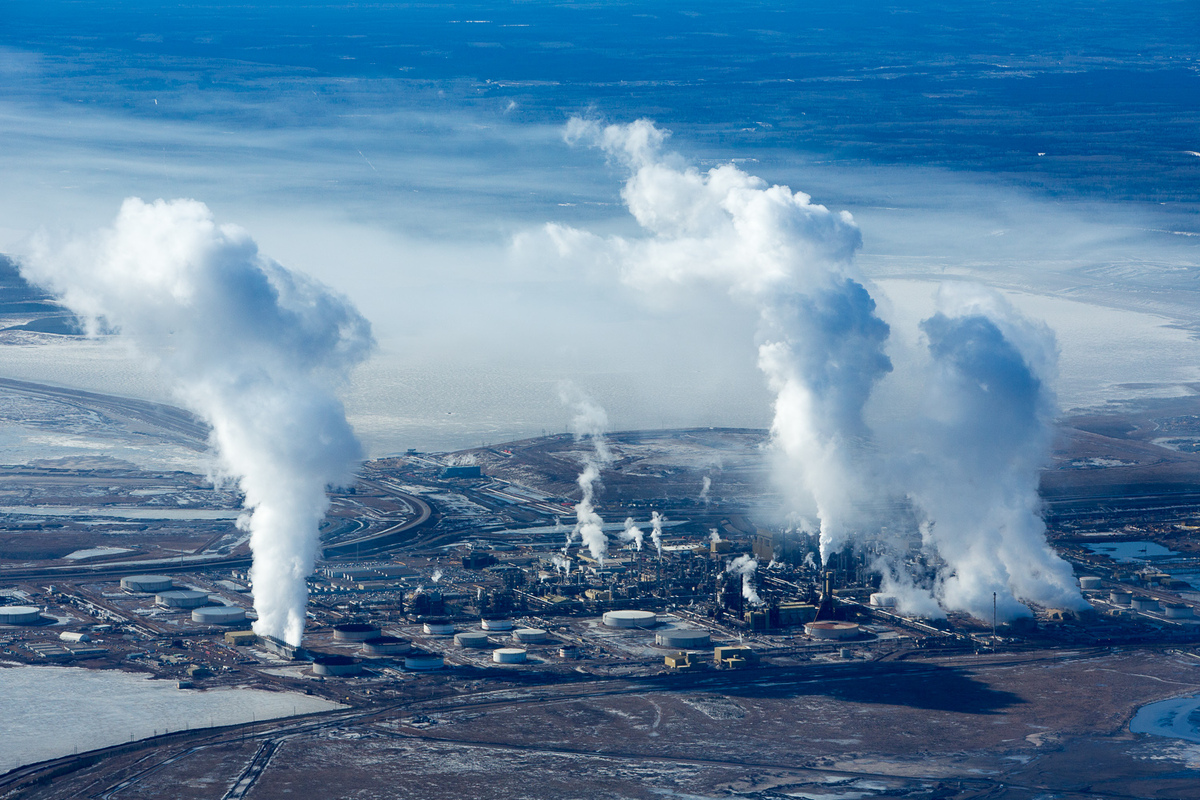 Syncrude Mildred Lake upgrade refinery
"
After seeing it in person, it seems like a really bad idea
," photographer and pilot Alex MacLean
told HuffPost
of the Keystone XL pipeline after flying above the tar sands that will supply oil to the project. MacLean added, "It looks like really organized bad behavior on a large scale, for what the implications are."