~Virtual Newspaper for an Aquatic World~
This Week
If you don't care to wade through all of the news one-liners below, here is our concise, weekly, one-paragraph, summary of things that we've learned: "
What We Learned This Week - Floods, Drought, Body Doubles and Jumping Frogs
."
Next Week
"Friends"
There will be no "
Mississippi River Basin Water Resource Weekly News
" edition the week of July 7, as your FNB* (and friends) travel to the remote hills and valleys of northwestern Pennsylvania for some time in and near the headwaters of the Mississippi River Basin. The Weekly News, and other
Northeast-Midwest Institute Mississippi River Basin Blog
posts will return the week of July 14.
In the meantime, the U.S. House and Senate both return next week from an eleven-day, July Fourth Holiday recess. Congress is then planning to be in session for four consecutive weeks, before recessing for the entire month of August, and the first week of September (House
schedule
here; Senate's
here
).
Here is a summary
of the activities currently scheduled for next week that relate to Mississippi River Basin water resources. They include several House hearings, and the possible Senate floor consideration of a comprehensive "Bipartisan Sportsmen's Act of 2014."
(
* "Friendly Neighborhood Blogger
).
Noteworthy @UpperMiss Twitter Postings for the Week
Water Quality -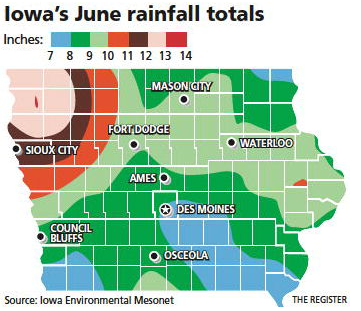 Click to enlarge
Events - Information on all past and future events listed here can be viewed in the on-line calendar (
here as a stand-alone calendar
)
Last Word
-
Beer fermenting
"
Global warming: Take it seriously or your beer will suck.
" - St. Louis
Post-Dispatch
editorial
, suggesting that, to get the climate change message across, we talk about beer.